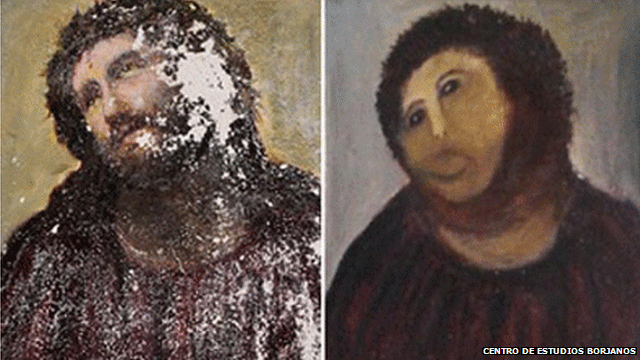 Now when Simon saw that the Spirit was given through the laying on of the apostles' hands, he offered them money, saying, "Give me this power also, so that anyone on whom I lay my hands may receive the Holy Spirit."
Acts 8:18-19
Reducing grace to trade strips it of holiness and fundamentally changes grace to graft. Spiritual corruption—much like political corruption—has been with us since mankind fell from grace. We have come to accept and even expect it as a part of every civilized society. But what does the holy and incorruptible God think of those who would purchase spiritual favor for selfish purposes?
A magician's trick? Having made a fortune performing for mesmerized crowds, Simon carefully observed every nuance of Peter's and John's 'magical' ministry. The Apostles had sent them from Jerusalem to Samaria to pray so that the Samaritans who had accepted the word of God would also receive the Holy Spirit. Peter and John laid their Jesus-authorized hands-on Samaritan believers and abracadabra (note the term's Aramaic origins), "they received the Holy Spirit". Instead of a miracle, Simon saw magic. In place of unobtainable power, Simon beheld unimaginable profit. Like Ananias and Sapphira before him (Acts 5:1-11), Simon desired to purchase a position and a reputation in the holy Church of Jesus Christ. What was his treachery? Reducing God's grace to graft.
A magician's treachery. In memory of Simon the Magician of Samaria, simony was a term coined by the Church for the buying and selling of ecclesiastical offices, privileges, or spiritual gifts and graces. Simony blasphemes Holy God by seeking to put Him 'under the thumb' of unholy man and hold a conjurer's control over Him. Peter responded to Simon's offer by cursing him: "To hell with your money! And you along with it" (Acts 8:20, MSG). Following Peter's pattern, Simony was condemned by the Council of Chalcedon in A.D. 451. By his offer, Simon proved that he did not have the Holy Spirit and had not been born again. His 'faith' was invalidated by his Satanic motivation. Perhaps the most God-offending aspect of Simon's offer is that it attempted to eliminate his need for Christ. No one can come to the Father except through Christ Jesus (John 14:6) and His atoning work on the cross is applied to us by the Holy Spirit (John 1:32-33, 16:7-15, Titus 2:11-14, Hebrews 10:29). Money cannot replace our Mediator and no silver can purchase our salvation. Affixing a monetary value to God's power reduces the Priceless to the priced. In the final analysis, 'grace by graft' is nothing less than treachery against King Jesus.
A modern trade. Although condemned by scripture and the Church, simony is still in practice. 'Grace by graft' is easily observable in the messages of televangelists who solicit 'seed faith gifts' and who promise a special 'anointing' or blessing. But what of the soft simony of trading God's favor for our good behavior? Sometimes we even falsely believe in the merit of 'theological correctness' more than the unmerited favor of our Father. Jesus didn't die for us to engage the Father in trade but in trust!
A magnificent trade. Our record of spiritual bankruptcy was given to Jesus just as his record of spiritual bounty was gifted to us. The Father's great exchange—a double imputation—received by faith alone is the economy of our salvation (2 Corinthians 5:21). Anything less is 'grace by graft'.
A masterful teacher. I once knew a beloved pastor who was often taken out to dinner by members of his congregation. Being a principled man, he never let his hosts pay for his meals. He always insisted on paying the whole check himself, especially if his host was wealthy. Why make a big deal of such a small matter? The wise shepherd was careful to keep everyone from believing they could purchase favor with God or even with His ministers.
What currency do you trade for favor with the God of grace?